Mpox, previously referred to as monkeypox before the World Health Organisation (WHO) assigned a new synonym for the disease, experienced a global outbreak in 2022.
The disease presents itself as a rash on the skin that worsens as it goes through multiple stages, accompanied by a number of other symptoms too such as a fever, intense headache, muscle aches, and swollen lymph nodes.
These symptoms, combined with the most common method of transmission for the disease, may lead to confusion surrounding what disease a patient has – which means that patient testing is crucial. PCR is the preferred laboratory test for mpox and diagnostic specimens taken directly from the skin rash, fluid or crusts, or biopsy is best.
With an infectious disease such as this, it is important to use the correct infectious substance packaging so that risk is mitigated for any individual involved in the handling of the samples during transport.
Carry on reading to learn more about what packaging is required to meet the latest global regulations on transporting mpox samples, and how our products can help you do so safely and legally.
Transportation by Road (Multilateral Agreement M347)
Mpox is traditionally categorised as a Category A substance for transport by road. However, the Department for Transport has signed Multilateral Agreement M347 under 1.5.1 of ADR that derogates mpox to a Category B substance under ADR regulations.
This means that mpox can be packaged and shipped according to UN3373 or UN3291 for Category B biological substances or biomedical waste respectively.
To transport mpox in line with Multilateral Agreement M347, the consignor must include "carriage in accordance with Multilateral Agreement M347" on the transport document.
Multilateral Agreement M347 is valid until 31 December 2025 in any country where ADR applies and the agreement has been signed. Countries may revoke their signature on the agreement, in which case the agreement will remain valid in countries that have not revoked their signature.
Note: this agreement does not apply to transporting cultures of mpox virus.
Transportation by Air (IATA Regulations)
Mpox (monkeypox) is listed in IATA Regulations within table 3.6.D as a category A Infectious Substance UN2814 affecting humans. This means that only UN approved Category A Infectious Substance Packaging is permitted for use when shipping mpox specimens.
It is worth remembering that when sending shipments by air, some countries (states) or Airlines (operators) may have restrictions on quantities or may even refuse to accept packages containing infectious substances. For instance, IATA states 'Infectious substances other than human blood products, human urine and human tissue, are prohibited from entry to Australia without prior approval from Australian Health Authorities. Be sure to check the state and operator variations on the Packaging Instruction to see all relevant limitations.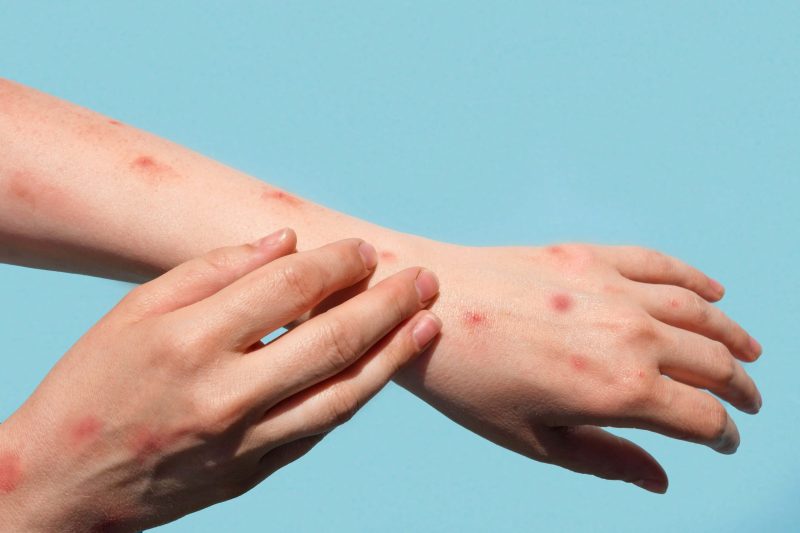 Packaging for mpox samples
You can find suitable packaging for mpox samples on our site with our mpox specimen kits. These kits also double as coronavirus sample kits as they adhere to the same transport regulations.
Here you will find all of the packaging that you may need to safely transport mpox samples by road. You have a choice of either picking a complete mpox postal pack or individual components such as this mpox specimen bag.
You will also find various examples of temperature controlled packaging, such as our biotransporter packaging kit. These kits are also suitable for the transportation of Category A infectious substances, and so may be a wise choice if you also frequently transport other Category A substances as well as mpox samples. Further information on how to correctly use temperature controlled packaging kits can be found on the appropriate product pages.
There are many ways that a sample of mpox may be taken. The most common method involves taking a PCR viral swab from a suspected infected site. Other methods that may be used in different circumstances include throat swabs, blood samples, and skin samples.
Consignors should make sure that they accurately label the primary receptacle with the name of the patient and their date of birth, and include M347 information on the transport document.
If your work requires that you send other samples of infectious substances by road as well as mpox samples, then they should be packaged separately. This includes the use of multiple, separate request forms and transport documents.
How contagious is mpox?
Mpox is most commonly spread through prolonged physical contact, either directly through skin-to-skin contact or indirectly through the sharing of linens or towels, as well as contact with other bodily fluids.
Mpox virus is contagious once an infected individual starts showing rash-based symptoms like lesions, pustules, or ulcers.
Infected individuals are commonly mildly ill for around two weeks before recovering. However, it is possible for individuals most at-risk to develop more serious complications that can potentially require hospitalisation.
When handling or taking mpox samples, it is imperative that PPE is worn including:
Gloves
Gown
Eye protection
N95 or higher-graded respirators
The handling of mpox samples that have been correctly packaged according to UN3373, UN3291 or UN2814 are safe to handle without risk of infection.
Air Sea DG mpox packaging kits
We hope that we have provided enough information to educate you on how to safely package and transport mpox samples by road.
If you require any further help regarding packaging products for mpox or other infectious substances, then please contact our team and let us know how we can be of assistance. We look forward to hearing from you.
Information correct at time of publishing, 19th January 2023