Do you have the Dangerous Goods knowledge and the speed to top the Leaderboard?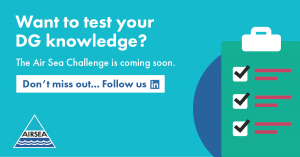 Get the highest score in the fastest time to win the Challenge trophy and a bottle of champagne. 
Don't miss it! Follow us on LinkedIn to be notified when the Air Sea Challenge has launched.
GOOD LUCK!