Although packaging used for the shipping of Excepted Quantities does not need to be UN approved and carry a UN Mark, there are a number of packaging standards that must be met to ensure its performance capability.
One of the Excepted Quantities provisions set out in the UN Recommendations on the Transport of Dangerous Goods Model Regulations includes 3.5.3.1 'Tests for Packages'.
'The complete package as prepared for transport, with inner packagings filled to not less than 95% of their capacity for solids or 98% for liquids, shall be capable of withstanding, as demonstrated by testing which is appropriately documented, without breakage of leakage of any inner packaging and without significant reduction in effectiveness'.
These tests consist of drop height and stack tests.
Drop height test
This is where the completed package (package assembled for test purposes) is dropped on a rigid, flat surface from a height of 1.8m. The regulations specify a number of drop test that must be undertaken to test the impact on a variety of the package's surfaces (each drop test may be performed on a different but identical package).
A common misconception is that the package test drop height for Excepted Quantities is 1.2m, this is not the case. The correct drop height for EQ testing is 1.8m. 1.2m is the drop height used for Limited Quantities package tests.
Stack Test
There is also an additional test which is commonly referred to as a stack test. For EQ this means a force is applied to the top surface for a duration of 24 hours, equivalent to the total weight of identical packages if stacked to a height of 3m (including the sample).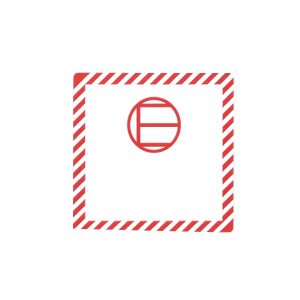 Selecting packaging for Excepted Quantities
If you are buying Excepted Quantities packaging (packaging specifically designed for Excepted Quantities) these tests will have already been carried out and documented by the manufacturer to ensure that the packaging can withstand the drop and stack tests for the tested inners.
Of course, some shippers are inclined to use their own packaging for speed and convenience. If shippers do choose to use their own packaging (not specifically made for EQ use), they must be able to demonstrate the packaging is capable of withstanding the tests called for in the relevant modal regulations, should evidence of capability be called upon.
Excepted Quantities packaging decisions
The capability of packaging intended for shipping EQ is fundamental in ensuring the integrity of the packaging during transport. If packaging is not capable of withstanding 'normal conditions of transport' the reliability of the packaging and its containment performance could be compromised and potentially result in harm to humans, animals or the environment.
So, if you are a shipper who wants assurance that the packaging you are using to ship your Excepted Quantities is fully compliant with Excepted Quantities special provisions, you may wish to go down the route of purchasing Excepted Quantities packaging, as this gives you the peace of mind that it has been tested and approved for shipping Excepted Quantities.
If as a shipper you choose not to use specific EQ packaging, it is your responsibility to ensure the packaging used is capable of withstanding the package tests specified in the relevant Dangerous Goods regulations for your mode of transport.
Alternatively, if you are a frequent shipper of Excepted Quantities, you could work with a manufacturer to create custom made EQ packaging bespoke to your exact needs. This option will include all testing and documentation requirements.
If you are looking to ship Excepted Quantities and have questions about your packaging requirements, get in touch and one of our advisors will be happy to help.
Information correct at time of publishing, 29th March 2021