A new Multilateral Agreement M 354 – 1.5.1 of ADR on the carriage of sodium-ion batteries has been created.
Below you can find a copy of the German Multilateral agreement which at present no other party has signed.
We suggest those who work with Sodium Batteries keep a track of M354 to keep abreast of regulation changes.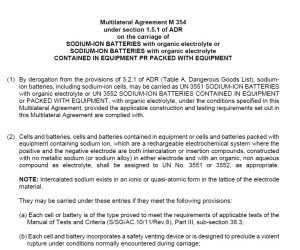 M354e_ADR – Sodium-Ion Batteries