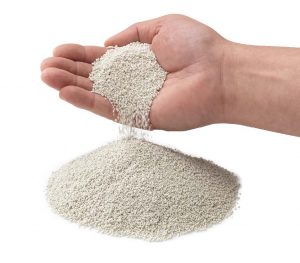 Lithium battery incident and fire containment solution
CellBlockEX is…
Manufactured from 100% recycled post-consumer glass.
Smooth and spherical in shape, protecting products and packaging without degradation when exposed to disturbances in the shipping process.
Lightweight, at 6.8kg (15lbs) per cubic foot.
Available in seven distinct particle sizes, allowing products to be tailored to the customer's needs.
Free from harmful crystalline silica.