Air Sea Containers USA outlet has formed a unique partnership with DG regulations training provider HighQ Training.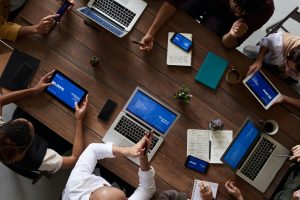 Here at Air Sea, we understand the importance of selecting and correctly assembling the right packaging for hazardous materials.  DOT and IATA Regulations state that all shippers of HazMat goods must complete a training course and gain certification before they are permitted to ship hazardous goods. As a packaging manufacturer who is often required to provide advice and support on regulated packaging, it is clear that not everyone understands how to select and use packaging compliantly.
By working alongside HighQ, we are now able to assist shippers who are looking to purchase HazMat packaging but who have not yet completed or need to re-validate their relevant hazardous goods shipper course by connecting them with training provider HighQ.
Services Provided
HighQ offers comprehensive training to clients for the shipping of infectious and biological substances in compliance with DOT and IATA/ICAO regulations. They also provide HazMat Shipping Training across all transport regulations and hazard classes as well as consultancy which can aid packaging development and other services that help bring companies in compliance with DOT and International regulations.
Biological Shipping Training – for infectious and biological substances
General HazMat Shipping Training
HazMat Consultancy Services
If you require HazMat Shipping Training or Consultancy Services, HighQ will be able to provide you with a bespoke solution tailored to your needs.
Contact HighQ today.